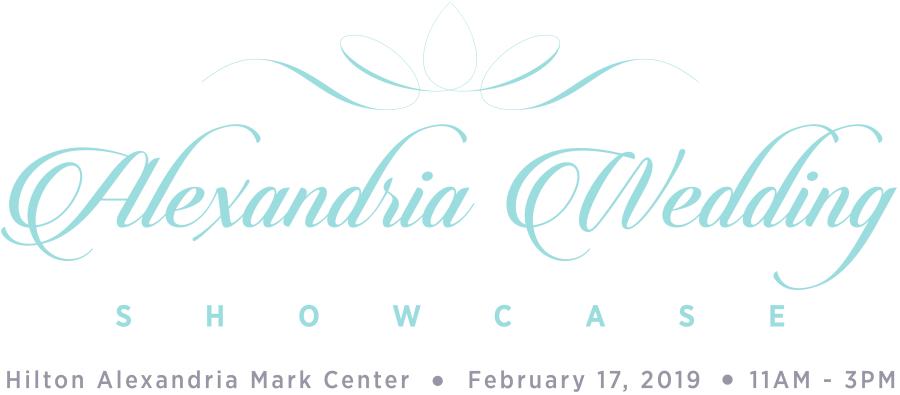 Visit Alexandria is pleased to invite you to exhibit at the third annual Alexandria Wedding Showcase on Sunday, February 17, 2019 from 11 a.m. to 3 p.m. at the Hilton Alexandria Mark Center! Alexandria is so fortunate to have some of the highest quality wedding vendors in the region and it is our goal to bring our wedding community together to show brides and grooms why our city is the perfect place for their big day.
Exhibitors from last year's Showcase reported an average of 23 leads, and 74% of attendees surveyed said they were likely to book business with an exhibitor. Hear first hand from two-time exhibitor Kathyrn Hupczey, owner of Artisan Matchmakers, as to why ALX Showcase is not a typical wedding show and learn of the many benefits of exhibiting. See for yourself with our quick video recap of 2018 highlights! The Showcase Committee is determined to make the 2019 event an amazing experience for both exhibitors and attendees. We are working on exciting partnerships and look forward to announcing more details in the near future.
The following is included in the booth pricing:
Two (2) representatives for regular booth; four (4) for double booths and private spaces
Business name in event program, distributed to all Showcase attendees
Business name listed on Exhibitor page of website
10 complimentary showcase tickets for prospective clients - $200 value
Showcase postcards to distribute at exhibitor's business
Admission to an Open House networking opportunity for Alexandria Wedding Showcase exhibitors
Featured in at least one social media post prior to the Showcase (exhibitor must provide photos)
List of Showcase attendees' contact information
Booth information:

One (1) table with house linens
Chairs for attendants (additional chair provided if exhibitor pays for extra person)
Sign for booth with booth number (exhibitor business name will not be listed on sign)
Additional marketing opportunities are also available, including webpage ads, half and full page program ads, event screen ads, an extra person in your booth and booth electricity. The details and pricing information will be sent to you upon approval of your application.
Please complete the application, below. You will be notified via email is your application is accepted and an invoice will be sent to you at that time. Only businesses located in Alexandria are permitted to sign up prior to Monday, October 1, 2018. The Alexandria Wedding Showcase Committee will make exceptions for certain exhibitor categories that cannot be filled by a business located in Alexandria. If your business is not located in Alexandria, you will be placed on a waiting list until Tuesday, October 2, 2018. Exhibitors outside of Alexandria that fit in any of the following categories will not be accepted: unique venues, hotels, restaurants, boutiques and florists.
Exhibitor space has sold out for the first two years of this event! Don't miss out on the opportunity to market to prospective brides and grooms, plus network with other local wedding professionals. Please contact alexandriaweddingshow@gmail.com with any questions.